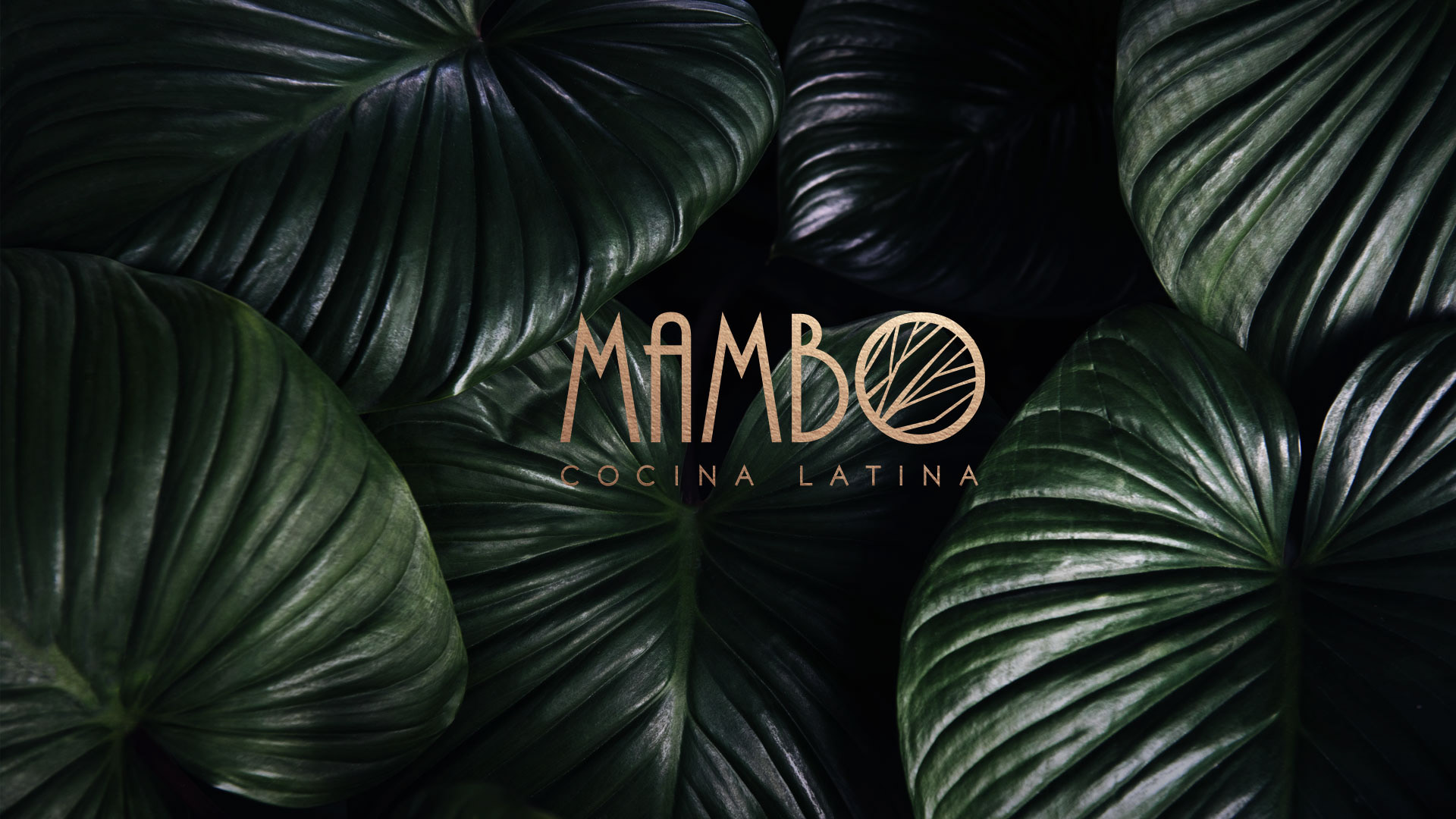 Based on Latin American fusion

cuisine, Mambo restaurant is a culinary innovation in the South of France. They wanted to share all the exotics flavours of the Latin gastronomie to the French audience.
Creating a Logo with simple Typography, transmits prestige and elegance. The project named Mambo, needed an image that shows fusion and culinary innovation. 
Inspired by Tropical leaves, the image is clean, and managed to project the spirit of the restaurant.